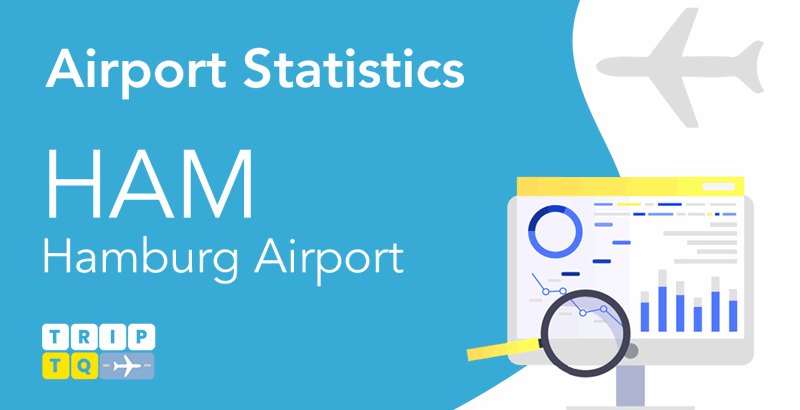 Q3 2023 Passenger Numbers Significantly Improves By 18% at Hamburg Airport
Hamburg Airport experienced a significant 17.92% passenger surge in Q3 2023, marking a notable recovery milestone. While this upswing has not yet restored pre-pandemic levels, it signals a resilient rebound and positive trajectory for the airport.
Sustained Passenger Growth at Hamburg Airport - Q3 2023
Hamburg Airport in Germany has been making continuous efforts to increase passenger volume growth. The significant improvement in Q3 2023 is a testament to these efforts. The airport saw a 17.92% increase in passenger volume compared to the same quarter of the previous year, marking positive and encouraging progress.
From Q3 2019 to Q3 2023, the airport has experienced fluctuations in passenger volume. In Q3 2019, the airport served 4,983,367 passengers. However, due to the global pandemic, there was a sharp decline in Q3 2020, with only 1,261,694 passengers. Despite this setback, the airport has shown resilience and adaptability. In Q3 2021, there was a 17.37% increase from the previous year, and in Q3 2022, an impressive growth of 140.61% was recorded. By Q3 2023, the passenger volume had increased to 4,201,693, showing a steady recovery.
Hamburg Airport Passenger Volume - Q3 2019 to Q3 2023
Analyzing the Q3 2023 passenger traffic data reveals how it fared compared to the rest of the quarters. When comparing Q3 2023 to Q3 2019, the pre-pandemic quarter, it is evident that the airport is on its way to full recovery.
However, some quarters remain a challenge. The most notable is Q3 2020, when there was a drastic drop of 74.68% from the same quarter of the previous year. Despite this challenge, the airport has shown remarkable resilience and adaptability in subsequent years. By Q3 2022, there was a significant increase of 140.61% compared to the same quarter of the previous year, and by Q3 2023, the airport had almost reached its pre-pandemic passenger volume with a further increase of 17.92%.
Passenger Traffic at Hamburg Airport - 2018 to 2022
The passenger traffic has seen significant changes from 2018 to 2022. In 2018, the airport recorded a passenger count of 17,198,168. This figure slightly increased by 0.44% in 2019 to 17,274,029 passengers.
However, due to unforeseen circumstances in 2020, the airport experienced a drastic drop in passenger numbers by 73.63%, recording only 4,555,728 passengers. A slight recovery was observed in 2021 with a 1.35% increase, bringing the total passenger count to 4,617,045.
The year 2022 marked a significant turnaround for the airport as it recorded a substantial increase in passenger traffic. The total number of passengers rose dramatically by 140.17% to 11,088,811, indicating a strong recovery.
This significant increase in passenger traffic in 2022 could be attributed to various factors, such as the easing of travel restrictions or an increase in business and leisure travel. This trend suggests a positive outlook for the airport's passenger traffic in the future.
Flight Statistics at Hamburg Airport - September 2023
In September 2023, the airport served as a gateway to numerous destinations, both domestically and internationally. The top country destinations from this hub included Germany, Spain, Turkey, the United Kingdom, and Switzerland.
The most popular international routes were Palma Mallorca, London, Zurich, Vienna, and Istanbul. Domestically, passengers frequently traveled to Munich, Frankfurt, Stuttgart, Düsseldorf, and Cologne.
Several airlines facilitated these travels, with Eurowings, Lufthansa, Ryanair, Condor, and KLM being the most common carriers servicing this airport. These airlines played a crucial role in connecting passengers from Hamburg Airport to various destinations around the world.
Are you a travel publisher and would like this information for your site/blog/publication?
Contact us on this form to request Hamburg Airport Statistics (Statistics, data and infographics are available for a wide range of airports worldwide - please tell us your requirements using the form)
UNBEATABLE VALUE CAR RENTAL

FREE
Amendments,
FREE
Cancellations,
NO
card fees!

airport_shuttle Need Airport Transfers?
Useful Information about Hamburg Airport