Taxi Transfers To and From Hamburg Airport
Find Unbeatable Value Taxi Transfers


Hamburg Airport Taxis - Fares, Distances and Where to Find Them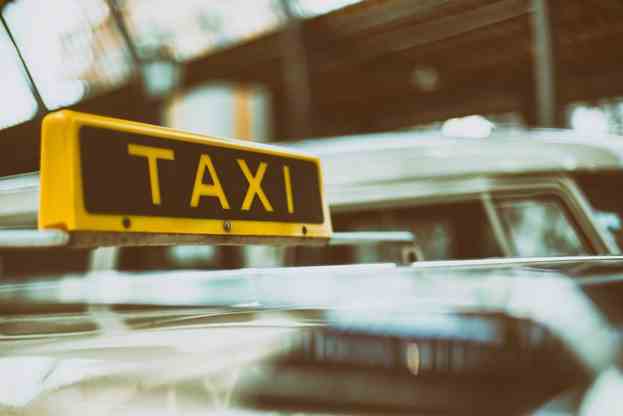 Hiring a taxi from Hamburg Airport is easy since a fleet of taxis is always waiting in a designated area outside terminals 1 and 2. It is advisable to book in advance to secure a more favourable price for your taxi journey, if you are planning to travel to destinations beyond the city center or outside of Hamburg.
Flughafen Hamburg GmbH, the company running Hamburg Airport, has negotiated strict quality criteria with the taxi companies operating out of the airport. Only taxi Hamburg Airport firms qualifying for and agreeing with the airport's requirements and stipulations are allowed to carry on their business and their drivers receive an authorisation card stating that they are allowed to transport passengers. The airport authorities verify the drivers' authorisation to operate from the airport on a regular basis, so that passengers can rest assured they will travel not just in comfort and style in a cream coloured Mercedes Benz, they will also travel safely.
In Germany taxis are not permitted to refuse to transport passengers in what are local tariff areas, known as Pflichtfahrgebiete. Fares are strictly regulated and generally a basic fee of 2 – 3 Euros will be charged to which 1.00 Euro is added for every kilometer traveled.
All drivers holding an authorisation card must have a sound knowledge of Hamburg City and surrounding areas. They must have sufficient language skills in German and basic knowledge of English. Child safety seats must be carried at all times and must be provided upon travelers' request. Drivers must also assist with luggage when passengers ask for help. Passengers travelling with their children must use a booster seat or approved child seat for their children right up to the age of 12 or when they are above 1.5 meters tall. Travelers hiring a car must ask their car hire firm for child safe seats as part of their rental package.
There is also an airport shuttle service available for onward destinations beyond Hamburg, although passengers can also use the service for travel to and from Hamburg Airport.
Hamburg Airport Shuttle service for transportation to Hamburg Airport and Airport-Service Hamburg-Fuhlsbüttel to Kiel Airport, Rendsburg, Eckernförde, Nordfriesland, Dithmarschen,Plön, Schleswig-Flensburg, Kiel, Neumünster, Flensburg
Contact details:
T +49 (431) 54 45 45
F +49 (431) 54 42 66
Internet: www.airportservice-kiel.de
Shuttle Service to Bremen and Bremen/Bremerhaven area. Contact details:
T +49 (421) 44 80 50
F +49 (421) 24 78 526
E-Mail: info@transfer-bremen.de
Internet: www.transfer-bremen.de
For visitors arriving early at the airport or finding they have spare time there are many things to do at Hamburg Airport. Hungry passengers can dine in the public areas, where the bars and cafes Air Hamburg Café Himmelschreiber, Alfredo Bar, Arrival Bar, Bistro Modellschau, Café Treff, Dallmeyers Backhus, Sashimi Sushi Bar and Vino Bar will be happy to serve them a meal and drinks.
Shopping facilities at the airport are excellent. The shops are open in Terminals 1 and 2 and on Level 0 from 9 am to 9 pm every day.
The Free and Hanseatic City of Hamburg is Germany's second largest city. Once a free imperial city of the Holy Roman Empire and part of the Hanseatic League of Merchants, Hamburg is now a city state and part of the sixteen states that make up modern Germany.
Passengers taking a Hamburg Airport taxi from the airport will find themselves within the city center after a just short journey. The city center has many architectural gems, although most buildings in Hamburg are modern. Hamburg's City Hall is such a landmark building. Richly decorated, this Neo-Renaissance gem dates back to 1897.
HafenCity, reputedly Europe's largest inner-city development will eventually be home to some 10,000 residents and approximately 15,000 employees working in various industries. Once the harbour area was home to warehouses, shipping yards and derelict storage buildings, but now this historic area of the port will house the Elbe Philharmonic Orchestra.
Hamburg's many green spaces invite for a stroll after a good meal like a steaming bowl of Hamburger Krabbensuppe (a creamy fishy soup with shrimps) washed down with a cool Pils. Hamburg is a green city with the Stadtpark, the Central Park, being the largest followed by Planten and Blomen, the Botanical and Japanese gardens and the Ohlsdorfer Cemetery. The Stadtpark hosts many concerts during the summer months and is also home to one of Europe's largest planetarium.
Taxi fares to & from Hamburg Airport (HAM)
Taxi Transfer Customer Reviews
Available Transfer Options